CMG Bräm exploiting tens of years of experience in the field of precision mechanics and electronics has now opened a new division in the direction of the biomedical field. They decided to exploit their experience for the development of dedicated solutions, instruments and tools aiding the work of researchers and technicians working in the biomedical and biotechnology field in hospitals, clinics, research institutes.
The company's purpose is the development, prototyping, production and sales of hi-tech products in the biomedical field. The company will also perform the following activities:
Development of equipment for the automated control of microsystems and micro sensors for biomedical analysis;
Development of sensors to be applied in the biomedical, energy and environment.
Development of integrated systems for the control of sensors.
Development of systems and interface for coupling mechanical and electronic biomedical devices.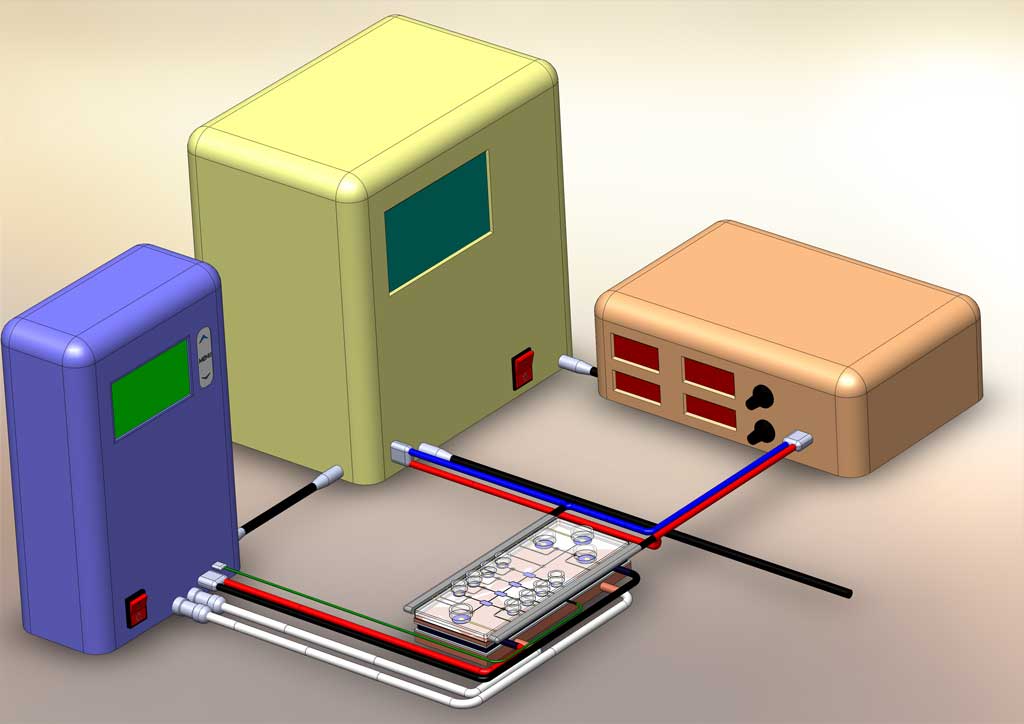 The company may also perform services and consulting in the following areas:
Mechanics;
Micromechanics;
Electronics;
Integration of mechatronic systems;
In these new activities CMG BRäm design, develop and manufacture mechanical holders coupled to electronic sensors and optical microscopes for biological investigations. They moreover develop customized softwares for automating biological experiments performed using their set-ups.
CMG Bräm is designer and manufacturer of innovative set-ups for providing biological samples with physiological or conditioned environmental conditions for biological studies. Their products range includes:
Microincubators;
Customized motorized mechanical holders coupled to commercial microscopes;
One-touch controllable device for temperature, pH and oxygen control;
CO2 controllable suppliers.
Micro incubators: The micro incubators can support any kind of cell culture plates. They can control, temperature, humidity, CO2, pH an oxygen level. The microincubators are designed with inlets and outlests for perfusion tubings. Moreover they are compatible with most of themotorized stages in the market and can be coupled to most conventional optical microscopes. They alow cells to live and proliferate and aresuitable for prolonged observation of living cells.
Motorized mechanical holders: Dedicatedmechanical holders can host from simple glass slides to more complicated open or closed microfluidic systems. These provides standard fluidic, electrical and optical interconnections for allowing proper liquid handling or to cuple electrical or optical sensors.
One touch controllable devices: Heaters and coolers allow to control the sample temperature in a range from 4°C to 80°C with an accuracy of ±1°C. These together with temperatures , pH, Oxygen sensors can be coupled to electronic set-ups which provide a simple interface for the end-users. Moreover they are designed to be integrable to microfluidic systems.
CMG Bräm collaborates with Universities and research Institutes and can support with consulence or dedicated solutions for solving interconnection and interface  issues related to biological screening or investigations.